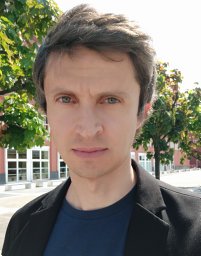 Paolo Riva
Department of Psychology, University of Milano-Bicocca
Phone: +39 02 6448 6628 (office)
Email: paolo.riva1@unimib.it
ORCID ID: orcid.org/0000-0002-9855-994X
Paolo Riva

is the Director of the Social Connections & Technology Lab (ConnectLAB). He is an Associate Professor at the Department of Psychology of the University of Milano-Bicocca.
His research interests lie broadly in social influence processes with a specific focus on the need to belong and its threats, including social exclusion, ostracism, and rejection, examining the consequences of exclusion and the possible strategies to buffer against and reduce its effects. Currently, his work branches out on three main lines of research. The first line of research investigates the impact of digital technologies on social connections and isolation processes. Another line of research focuses on the effects of social exclusion in real groups, investigating risks and protective factors in groups of prisoners, homeless, and migrants. The third line of research explored brain mechanisms involved in emotion regulation following social exclusion.
Dr. Riva's background comes from social and personality psychology; nevertheless, his approach is interdisciplinary. He integrates theory and methodology from social psychology with those that come from other areas of psychology (e.g., cognitive, clinical, developmental psychology, and social neuroscience) to inform his hypotheses and the designs of his studies.  
He is currently an Associate Editor of the European Journal of Social Psychology.
His research has been published in some of the most prestigious journals of his field (i.e., Psychological Science; European Journal of Social Psychology; Social, Cognitive and Affective Neuroscience) and has been featured extensively in the mass media, including The Telegraph, The Washington Post, Time, New York Magazine, American Psychological Association, Corriere delle Sera, Il Sole 24 Ore, and TV broadcasts (e.g., TG LA7).